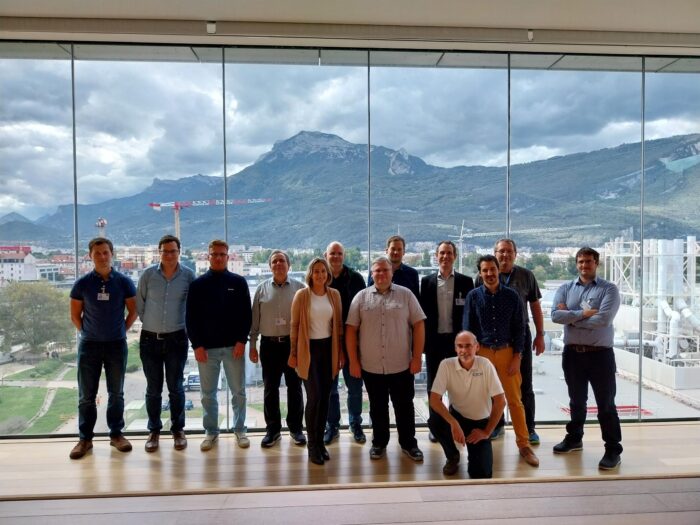 On the 18th and 19th October 2023, we had the chance to meet in Grenoble for the M36 meeting of TINKER project. This was the last meeting before the final one in March, where we will present our results and achievements to the European Commission and the public.
We want to thank CEA Leti for being a great host in such a beautiful setting. And thanks also to all the partners that attended the meeting, it was a pleasure to see you all in person after a long time!
For both days, we were involved in attending the speakers' presentations and sharing the latest updates regarding all the technology progress. We learned about the advances in TINKER's main objectives. We also received valuable feedback from our external advisors, who gave us useful insights and suggestions for improving our work.
Finally, we had the opportunity to visit CEA Leti's clean rooms and see some of their cutting-edge facilities and equipment. We were impressed by their expertise and professionalism.
This meeting was the perfect opportunity to exchange ideas, discuss the next steps and network before we finalize the project next March.  We are very proud of what we have achieved so far and we are looking forward to completing our project successfully. We are confident that TINKER will make a significant contribution to the field of RADAR and LiDAR sensors and additive manufacturing.
Stay tuned for more news and updates about TINKER project! You can follow us on Twitter or LinkedIn, or continue your visit in our website.