Two major events took place in San Francisco's Moscone Center between 28 January and 2 February – Photonics West and AR I VR I MR Event, gathering thousands of presenters and exhibitors who joined the world's largest photonics technologies event to engage in conversations on latest developments in the fields optoelectronics, microfabrication, MOEMS-MEMS, displays or even quantum technologies.
TINKER partners Inkron & EV Group joined these events to showcase their work, their innovations in the project and visions for the future.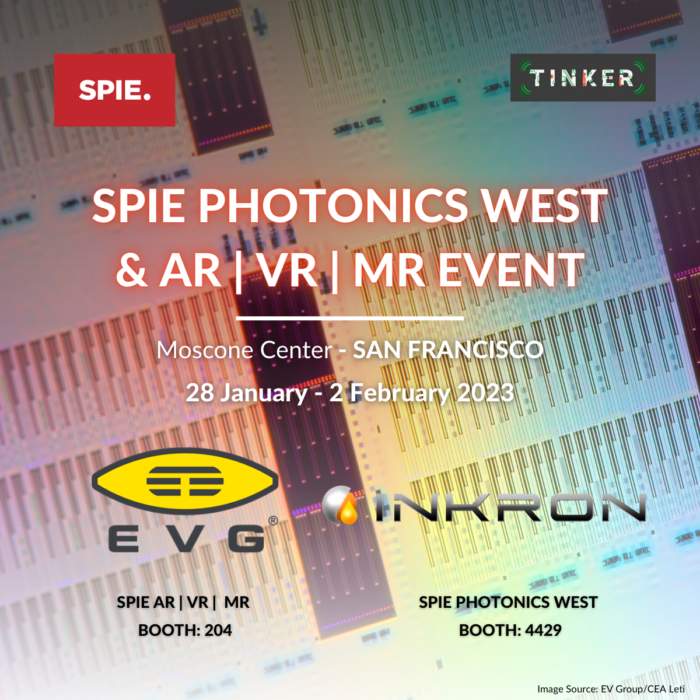 Inkron's Dr Jarkko Heikkinen (VP of R&D) presented an invited talk on AR | VR | XR conference Wednesday Feb 2nd, sharing the results of Inkron's high refractive index and nano-imprintable inks and the latest findings of their index matching optical black.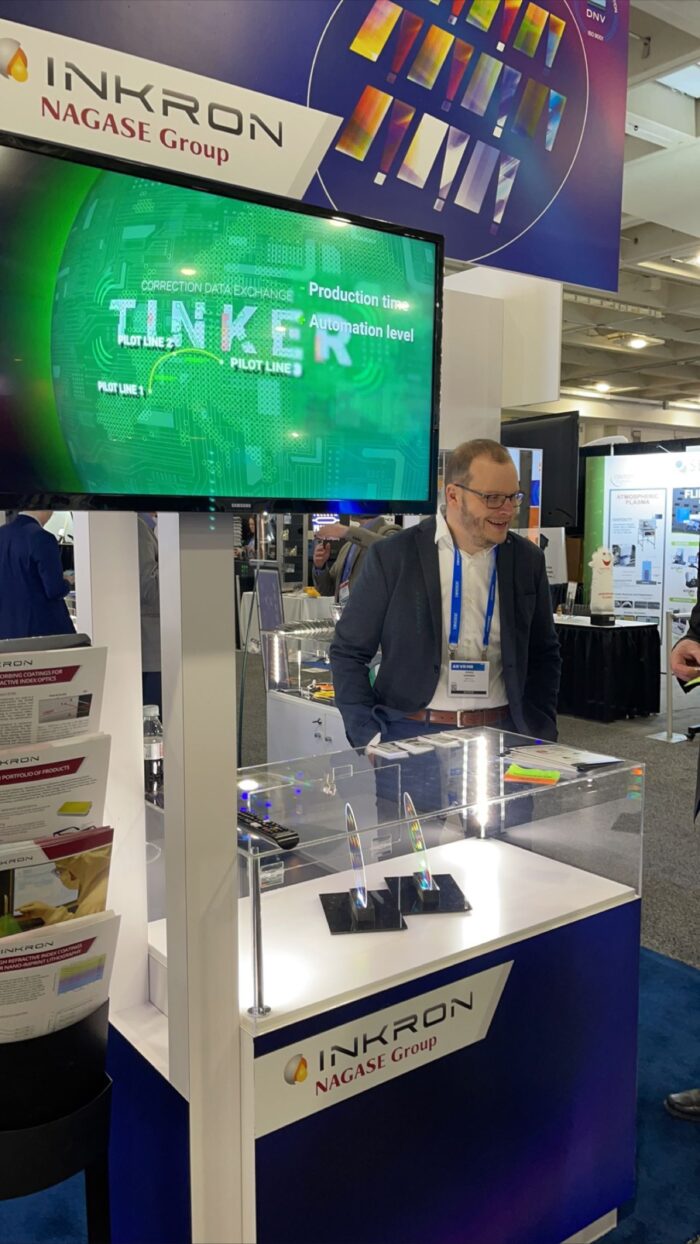 Christine Thanner from EV Group also held a keynote speech with the title Nanoimprint Lithography – Small impressions with Huge Impact on the 1st February. She was joined by a crew of EVG team members, including Patrick Schuster, who also held a poster presentation. The EVG booth was a central hub at the show – showcasing their market-leading process technology and equipment expertise.