Nanoimprint lithography of high refractive index materials for photonic integrated circuits for solid-state LIDAR applications is becoming a reality.
For the 22nd time, the international trade fair and conference for nanotechnology, the nano tech, was held in Tokyo. From February 1st to 3rd, 2023, more than 1000 exhibitors presented current innovations in the field of nanotechnology and processes from all over the world at >1800 booths.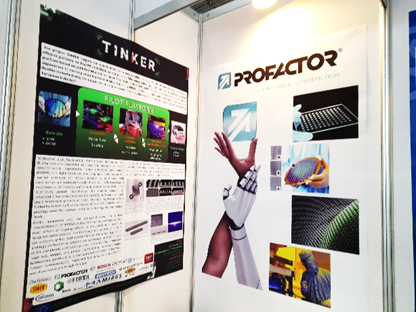 Dr. Michael Haslinger presented for PROFACTOR the latest results of the TINKER project, such as nanoimprinted waveguide structures in high refractive materials. Furthermore, results around the main research topics, additive nanoimprint lithography and functional inkjet printing were presented to the interested visitors.