The TINKER project partners have successfully passed their first review with the European Commission. After 18 months of successful implementation, the consortium had the chance to showcase their impressive results on their review meeting, which took place on 27th April 2022.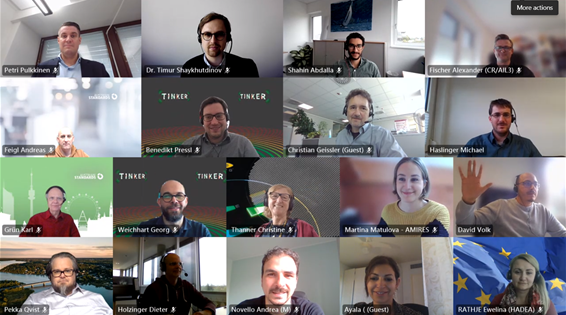 The Project Officer congratulated the partners on their ability to cooperate on establishing the TINKER platform and the progress made. Both the Commission representative and the external expert also offered advice and suggestions on how to improve in the second half of the project. Keeping their feedback in mind, we are looking forward to the next stages of the project. For now, you can revisit our project video:
If you want to take a deep dive into the project results, visit the downloads section, for all our publications.
Don't forget to follow the project on LinkedIn and Twitter to stay up to date!