Exciting times have come for the TINKER project – we have two new demonstrators to show at in-person events, so make sure to follow our news page to know where to find us next!
The first demonstrator is the TINKER logo made at Profactor using the nano-imprint lithography technology, using a resist with a high-refractive index developed by Inkron.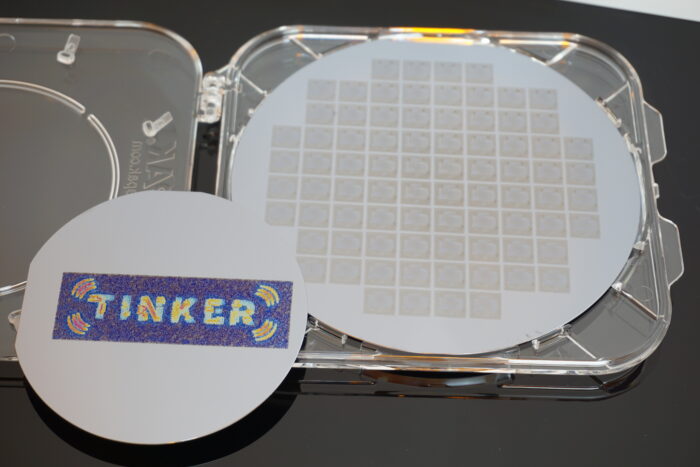 This functional material will be used in the waveguides of the optical phase arrays of the final LIDAR sensor demonstrator for Marelli Automotive Lighting.
The first version of this silicon chip-scale OPA device developed at CEA-Leti is also ready to be displayed – so connect with us here, to stay up to date!